Had to remove the old overflow tank to get the FMIC installed. 
The old tank had no where to go since it was too tall plus it had a crack and leaked a little.
So picked up a 10 dollar tank and was able to mount it to the bottom of the battery tray with 2 bolts, 
it's tucked up under the battery and the cap is a little hard to get too but it is doable. 
I also zipped tied the power steering lines to it to keep them from getting to close to the pulley.
Took it for a high speed test and worked good plus no speeding ticket LOL !
May cut some of the battery tray to make it easier to get to the cap, Plus I still need to bolt down the smaller
battery since the bigger one would not fit because of the charge pipe.
[img]
[/img]
[img]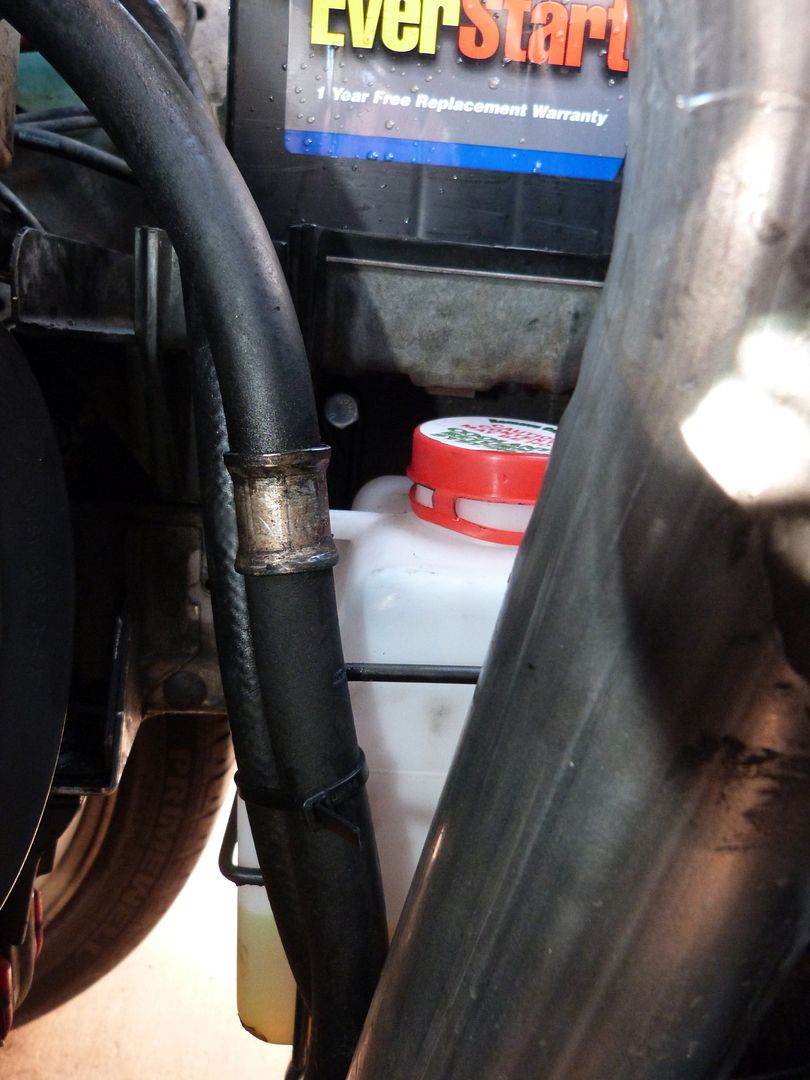 [/img]
[img]
[/img]
1987 Thunderbird Turbo Coupe 5 speed Boosting 25 PSI with Boport/Stinger parts !